The Steve Jobs Way: iLeadership for a New Generation
Show Overview
Jay Elliot, a former Apple Senior Vice President and confidante of Steve Jobs, provides a rare inside glimpse into this iconic CEO and the organization Jobs built into one of the most successful technology companies in the world. Jay answers the following questions with Jaynie Smith during this
Radio interview:
What was your relationship like with Steve during the early days at Apple
He has a reputation for sometimes being a very abrasive colleague. Did you ever have problems working with him
Are there sides to Steve Jobs that you think the public has never seen
What are some of the management traits you admire about him
And More!
About Jay Elliot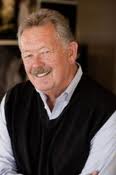 Jay Elliot is the CEO and founder of Nuvel, Inc., a software company. He was also the founder and chairman of Migo Software, Inc., a mobility software company, and inventor of its flagship product, Migo. Jay has more than thirty years of operations experience with such corporate giants as IBM, Intel, and Apple Computer.
He served as the Senior Vice President of Apple Computer, responsible for all corporate operations, including HR, Facilities, Real Estate, IT, Education, and Pacific Rim Sales, plus corporate business planning, reporting directly to Steve Jobs, chairman of the board. Also, as a member of the Macintosh organization, Jay helped Steve create the Macintosh computer from development to introduction. During his tenure at Apple, sales grew from $150 million to more than $3 billion.
New Book: THE STEVE JOBS WAY: iLEADERSHIP FOR A NEW GENERATION